When shopping for a new air conditioner, one crucial factor that can significantly impact our comfort and environmental footprint is the SEER rating. Whether you're in the middle of a heat wave or want to prepare for next season, this article will cover what SEER ratings mean, why they matter, and how you can use them to make an informed decision about your purchase.
What is SEER?
SEER, or Seasonal Energy Efficiency Ratio, measures the energy efficiency of air conditioning systems. In Canada's diverse climate, where temperatures can vary from region to region, selecting the right SEER-rated air conditioner is crucial for optimal experience.
SEER ratings aren't a one-size-fits-all metric in Canada. They must be chosen carefully based on the local climate and your specific cooling needs. In general, the higher the rating, the more energy efficient.
While Canada doesn't have federal laws specific to SEER ratings, it does have related regulations in place. The Energy Efficiency Regulations, established under Canada's Energy Efficiency Act, sets standards for various products, including heating, ventilation, and air conditioning (HVAC) equipment. Manufacturers must meet these standards to sell their products in the Canadian market.
How is SEER Calculated?
To calculate SEER, divide the total cooling output, measured in British Thermal Units (BTUs), by the total electrical energy use or input, expressed in watt-hours. Mathematically, the formula looks like the following:
Total Cooling Output (BTU) / Total Electrical Energy Input (Wh) = SEER
SEER takes into account different outdoor temperatures and accounts for part-load and full-load operation, providing a more comprehensive picture of an air conditioner's energy efficiency in real-world conditions. Calculating SEER is not something you typically need to do yourself as a consumer—these ratings are provided by manufacturers based on their rigorous testing protocols.
Why Does SEER MATTER?
Understanding why SEER matters and the benefits of choosing a high-efficiency system can help you make informed decisions about your cooling needs. Here's why this rating is important:
Energy Efficiency: SEER directly reflects the energy efficiency of an air conditioner. The higher the rating, the better the efficiency, leading to lower electricity bills.
Environmental Impact: Air conditioners with higher SEER ratings consume less electricity, reducing greenhouse gas emissions associated with power generation.
Comfort: High-SEER systems often come with advanced features, like variable-speed compressors and improved humidity control, to enhance your indoor experience.
Long-Term Savings: While systems with high SEER ratings may be pricier up front, their energy efficiency leads to substantial long-term savings.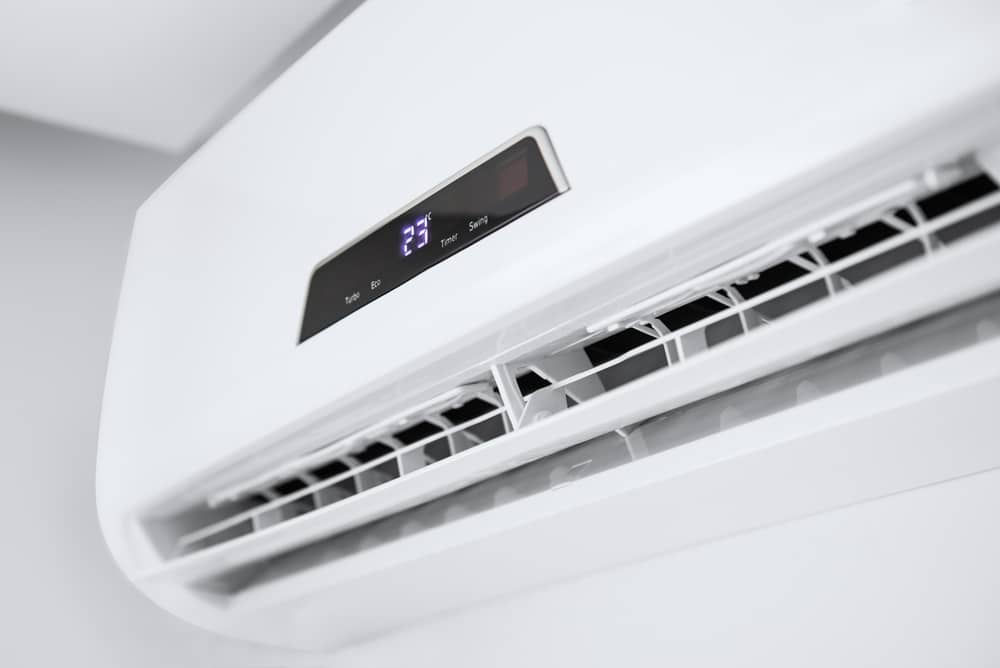 What is a Good SEER Rating for Air Conditioners?
The ideal SEER rating for an air conditioner depends on various factors, including your climate, budget, and environmental concerns. In general, a good SEER rating typically falls between 14 and 21. Here's a breakdown:
14-16: These ratings represent the minimum efficiency standards in most regions. They offer decent efficiency and can be cost-effective for milder climates with shorter cooling seasons.
17-18: These mid-range options offer improved energy efficiency, striking a balance between performance and cost-effectiveness.
19 and above: High-SEER air conditioners are the most energy efficient and offer the greatest long-term savings. They are ideal for hot climates and homeowners looking to minimize their carbon footprint.
What SEER Rating is Best for the Ottawa Climate?
In Ottawa, where summers can be warm and humid, a SEER rating between 16 and 18 is often a good choice. These balance efficiency and cost-effectiveness for the region's climate. However, if you prioritize energy savings and environmental impact, opting for a higher rating can provide excellent long-term benefits.
Improving the Efficiency of Your Entire System
Installing matching components, like a furnace, indoor coils, and air conditioner, can increase efficiency further and greatly improve the performance of your HVAC system as a whole.
At Top Hat Home Comfort Services, we understand the value of highly efficient heating and cooling systems. Whether you need regular maintenance or an upgrade, we have you covered and are happy to discuss options with you! Contact us today to learn more.