For fast, dependable and affordable furnace repair service in Ottawa, trust the experts at Top Hat Home Comfort Services. Whether it's the long hot summers or bitterly cold winters, you need an efficient HVAC/heating system that you can rely on to stay comfortable at home. When there's a noticeable issue with your HVAC equipment or if the temperature is struggling to remain consistent, give us a call, and we'll come take a look. Our technicians are all certified, insured and fully licensed to provide professional and top-quality repair in Ottawa for any of your home maintenance needs.
Furnace Repair Services
Your furnace will never break down at a convenient time. If you find yourself with no heat in the Ottawa winter, rest assured that a call to Top Hat Home Comfort can save the day (or night)! Our highly-skilled technicians are on call around the clock, and are dedicated not only to repairing your furnace trouble, but keeping your systems functioning at maximum comfort and efficiency. Our team is made up of TSSA licensed HVAC technicians, factory trained and experienced in diagnosing and repairing all makes and models of gas furnaces, heat pumps and boilers.
If you require emergency service, you can reach us any time, 24 hours a day, 7 days a week at: 
613-722-1226
Get your furnace repair or replacement done right with Top Hat.
If you find your home suddenly without heat, there are a few quick things you can check that may fix the immediate problem.
 Ensure your thermostat is set to heating – not cooling or off.
Turn your thermostat up a few degrees to see if your heating system activates.
In the winter, ensure your furnace exhaust vent is not blocked with snow or ice. As a safety precaution, some furnaces
will automatically turn off if vents are blocked.
Check your fuse or circuit breaker, which is in your home's main electrical panel. If you have fuses, you may need to
replace one. If you have a breaker, try resetting it.
Clean or replace your furnace filter if it's dirty. Always turn off the power switch before opening your furnace. Close
the furnace access panel before switching it back on.
Ensure that your furnace power switch (similar to a light switch and located near your furnace) is in the "on" position.
If your furnace has a standing or continuously burning pilot light, make sure it's lit. If your pilot light is out,
follow the instructions on the furnace plate or sticker, or in the manufacturer's booklet.
Years of Experience
For over 40 years, we've been supplying Ottawans with reliable and efficient workmanship they can count on for quick fixes, system upkeep and installations. When your old heating system experiences some hiccups, find the specialized solutions right here to get it repaired fast and at an affordable rate – whether it's a gas furnace, heat pump, boiler, radiant or forced air heating. We also supply top brands like Lennox, Amanda and Goodman whenever it's time for a replacement.
Professional Service
As a long-standing member of the Heating, Air, Conditioning & Refrigeration Institute (HRAI), the Top Hat Home Comfort team is held to the highest standards in the industry. We're also registered as a Technical Safety & Standards Authority (TSSA) contractor which is given to businesses that adhere to a strict set of regulations, safety practices and ethics.
If you're living in the Ottawa area and need professional, reliable furnace repair assistance to help solve your heating woes, we're the team to call.
Full-Service Home Comfort
Need more than just furnace repair services? We can also take care of numerous other home maintenance needs, including air conditioning, indoor air quality, fireplace installations, chimney cleaning, masonry, roofing, eavestrough protection, and carpet cleaning.
The heating system is an important component for keeping you and your family safe and warm at home during the winter. Trust the HVAC experts who have built a reputation for excellence with honest and dedicated service that ensures each job is done right the first time. Reach out to us to today learn more about us, our services or to get an upfront quote. We can also answer any questions you have – we're always glad to help!
Top Hat Home Comfort Services is one of Ottawa's longest standing full service home heating contractors. Our showrooms in Ottawa and Carleton Place have over 100 Fireplaces and Stoves on display; you are sure to find your ideal space heating solution. We also offer a complete selection of central heating products from top manufacturers such as Lennox and Amana so we can meet any budget and preference. When the time comes to replace your old system, no one has a better range of product choices – from gas furnaces, to heat pumps, boilers, radiant or forced air heating. The experienced Home Comfort Consultants at Top Hat are ready to help you review your options and recommend the best heating solution for your home.

Top Hat is a long-time member of the Heating, Air Conditioning & Refrigeration Institute (HRAI). HRAI Contractor Members are held to a higher standard and are required to provide and maintain insurance coverage, as well as all valid trade certificates and licenses, and to uphold the HRAI Member Code of Ethics.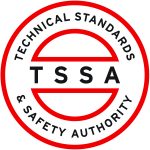 As a registered Technical Safety & Standards Authority (TSSA) contractor, you can be confident that Top Hat Home Comfort Services adheres strictly to all codes, regulations and safety practices, ensuring trouble free service and installations in your home.
Get Pre-Approved!
Use our secure online financing form to determine your monthly payments in advance.